Cats are some of the most interesting animals in the world. They are also very much misunderstood. A lot of people miss out on the joy cats can bring because they think cats are not as affectionate as dogs. This cannot be farther from the truth. Cat aficionados will gladly and passionately inform you that cats can be as loyal and affectionate than dogs. One of the most popular cat breeds is the Himalayan cat or Himmy as it is affectionately called. Pet owners love this cat because of its beautiful coloring and laid-back attitude. In case you are thinking of getting a Himalayan cat for yourself, these ten facts could help you decide whether this cat breed is the right fit for you.
It is not a native of the Himalayas!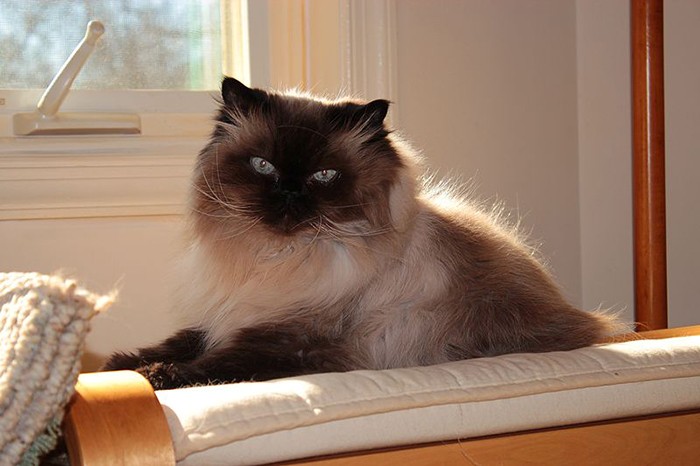 Contrary to what the name suggests, this cat is not actually from the Himalayas. It is also not named after the famous mountain range because it's a hardy, outdoorsy type of cat. In fact, the first true Himalayan kitten was born in United States.
It is a hybrid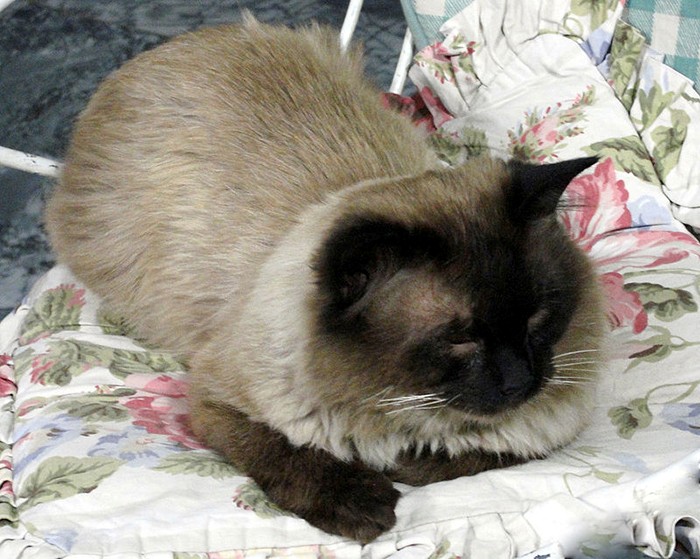 Cat breeders in the 20s and 30s wanted the striking coloration of the Siamese on long-haired cats so they crossed a Siamese with a Persian. In 1930, Dr. Clyde Keeler of Harvard University and Virginia Cobb tried breeding Siamese and Himalayan cats but the litters produced were shorthaired kittens. After several attempts, they managed to produce 'Debutante', the first true Himalayan kitten. However, it did not really look like the Himalayan cats we know today.  Finally, after World War II, an American breeder named Marguerita Goforth succeeded in producing the desired Siamese coloring on a Persian long-haired coat and was officially recognized as a new breed in 1957 by the ACFA (American Cat Fanciers' Association). In 1984 however, ACFA classified Himalayans as a variety of the Persian breed.
They Have the Prettiest Coloring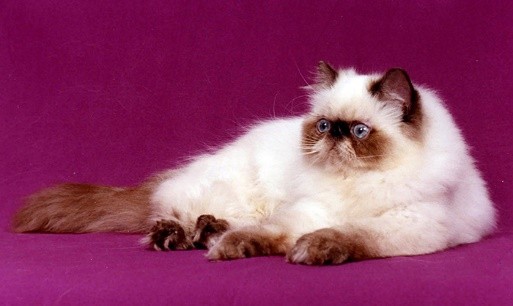 Himalayans have the prettiest colors. They also have the prettiest names for them! Their coats are either white or cream and have color points on the face, ears, legs and tail. Initially, these cats only came in four colors: seal, chocolate, blue and lilac. Later on, flame and tortie colors were added and so on. Now, there are 20 possible color points a Himmy can have.
Color-Point Persian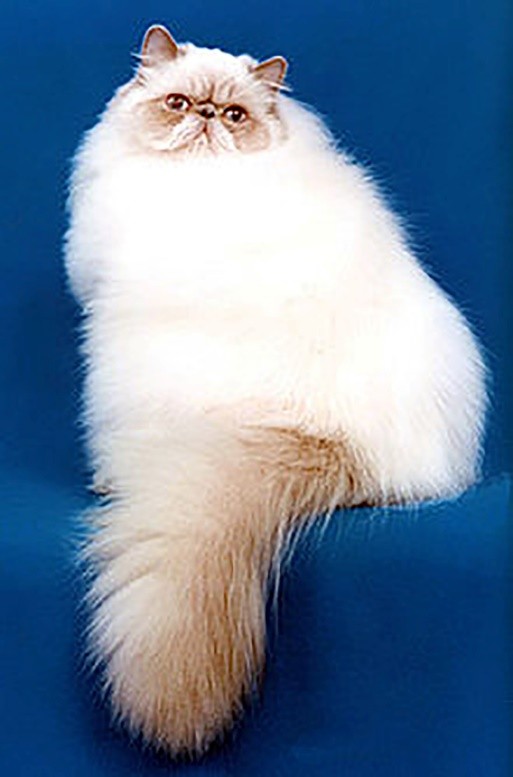 In Europe and Asia, Himmies are called Color-Point Persians. The reason of course is obviously because of its color-points and its Persian body.
Gentle Personality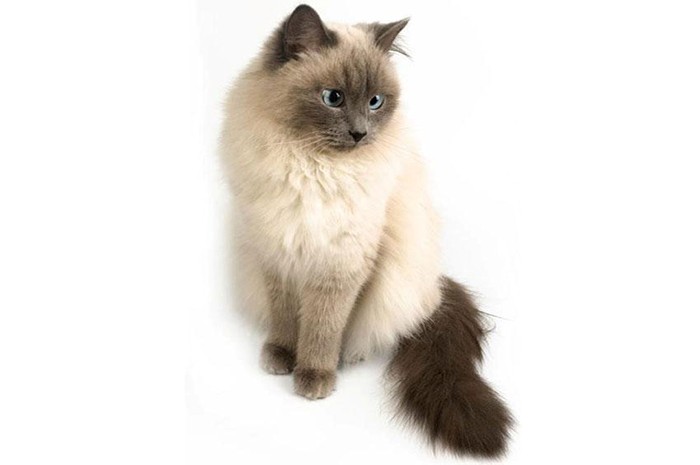 Himalayans are gentle and generally a quiet breed. They love nothing more than to curl up on a warm spot but also enjoy playing games with a plush toy or even a piece of paper. They are also very affectionate and love to cuddle and would sometimes be demanding your constant affection. However, they can choosy whom they give their affection to. They prefer a quiet and low-key environment. This means that Himmies would not be a good fit for families with young children. This would be very stressful, as young kids often get excitable and loud. Kids would tend to play with the cats and pick them up which would not be safe for both kids and cats.
Health Issues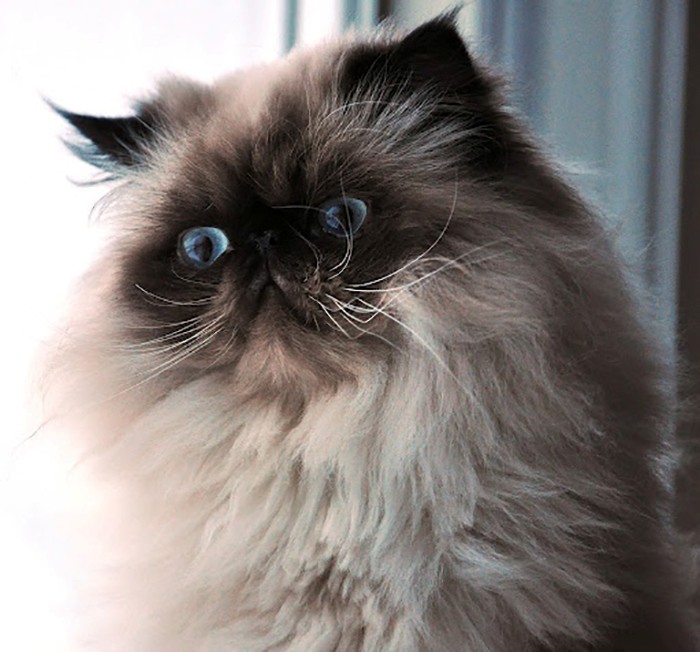 Like the Persian breed, the Himmy is prone to some diseases. Because of its flat face, it may have difficulty in breathing, dental malocclusions, and eye problems. It is also prone to polycystic kidney disease, which is fatal. As long as the owner is aware of these issues, he can make the necessary precautions or steps to keep this from happening.
Pet Care and Grooming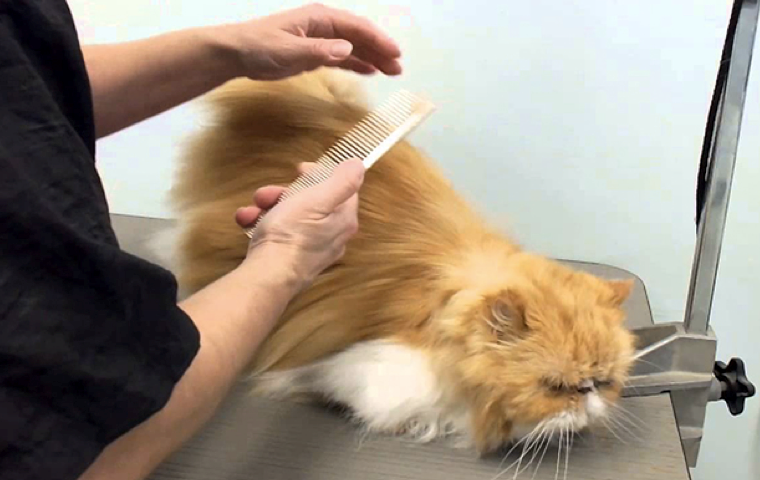 Because of its long coat, more care is required for this breed. This means a daily brushing to prevent matting of its fur. Also, you may need to wipe its eyes to avoid staining and brush its teeth. You should also give it a monthly bath. The litter is also a cause for concern and should be kept meticulously clean otherwise your cat may stop using it.
Baby Blue Eyes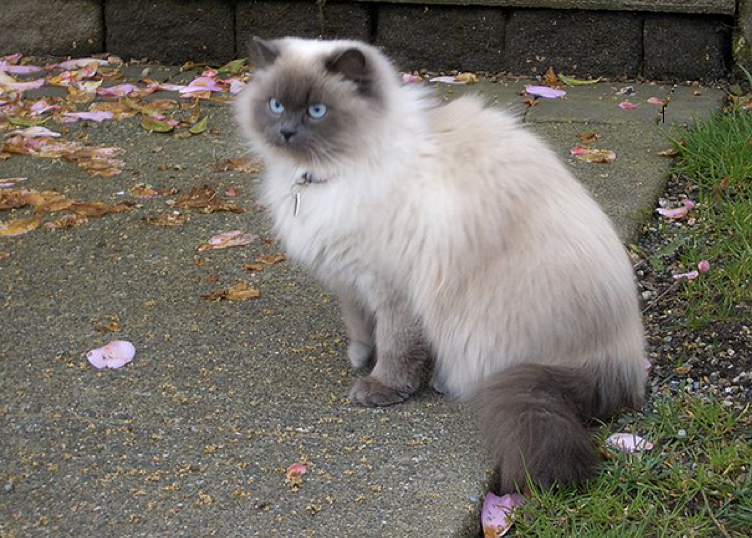 Perhaps the best feature of a Himalayan is its baby blue eyes. Just one look from those sparkling, crystal blue eyes is enough to capture the heart of any cat hater and transform him or her into a Himmy- lover for life. Those eyes are the Himmy's best weapons to get what it wants from us vulnerable humans.
Himalayans in Show Business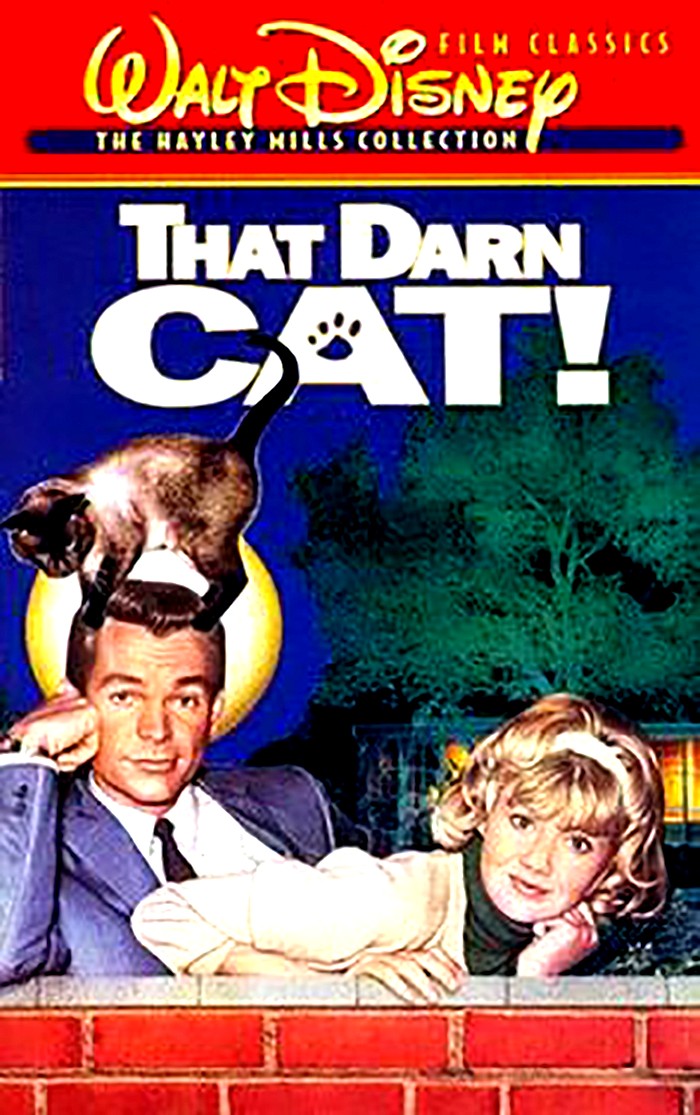 Several Himalayans have debuted in Hollywood. These include the lovely Sassie in the movie Homeward Bound and Mr. Jinx from Meet the Parents. Most of their characters seem to be somewhat of a snobby character or with a diva attitude. Perhaps this is because its beautiful coat just screams elegance and luxury. Martha Stewart is also known to have at least three Himmies and have been featured in her commercials and even appeared in the cover of her February 1999 magazine issue.
Intelligence – 3 Out of 10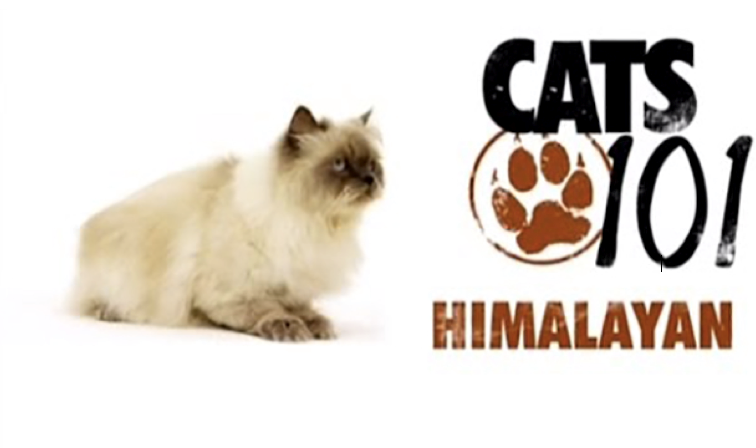 Animal Planet ranked cat breeds according to their intelligence, giving them a score from one to ten. Unfortunately, the Himalayan received one of the lowest scores, only 3 out of ten. Now before owners of Himmies react violently to this score, it should be mentioned that testing cat intelligence is very hard because they are generally uncooperative. Furthermore, there are of course variations within a breed. Some cats may be smarter within their breed. Just like with humans, it isn't really fair or useful to make generalizations about a certain breed.
Himalayans are certainly very fascinating cats. Their breed was created with a specific vision of what is supposed to look like. It is hard to imagine the painstaking work involved in creating this lovely breed and the dedication it took to produce what fans all over the world now enjoy. I hope this article sheds some light on the mystery that surrounds these delightful creatures. Cats may have a reputation to be standoffish but this is only because cats are very choosy on whom they trust. Once they trust you though, what follows is a beautiful friendship between human and cat that lasts for a long time.