This multi-talented actor is also a licensed pilot. It is not surprising that his new home in Florida is also home to his private jets. This Mid-Century style abode is an impressive display of tasteful home design.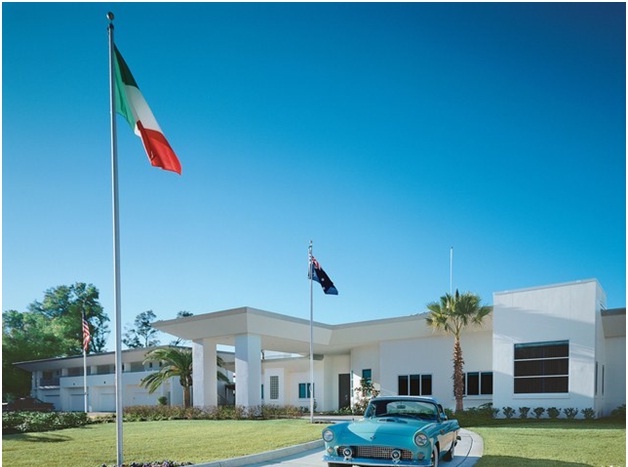 Travolta's 1957 Thunderbird is the first to greet you when you drive up to the residence. The mansion is designed by the architect Dana Smith.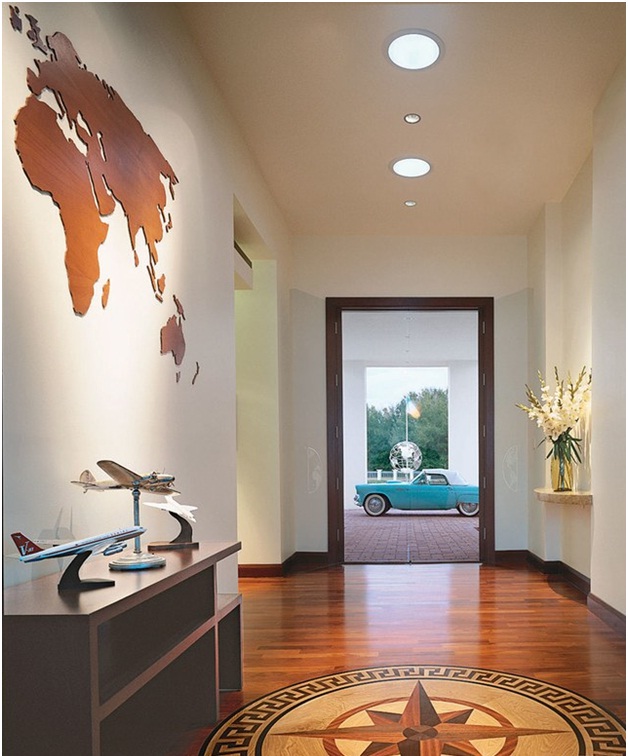 The wooden floor motif that you will see upon entering the entrance hall was personally designed by the actor himself.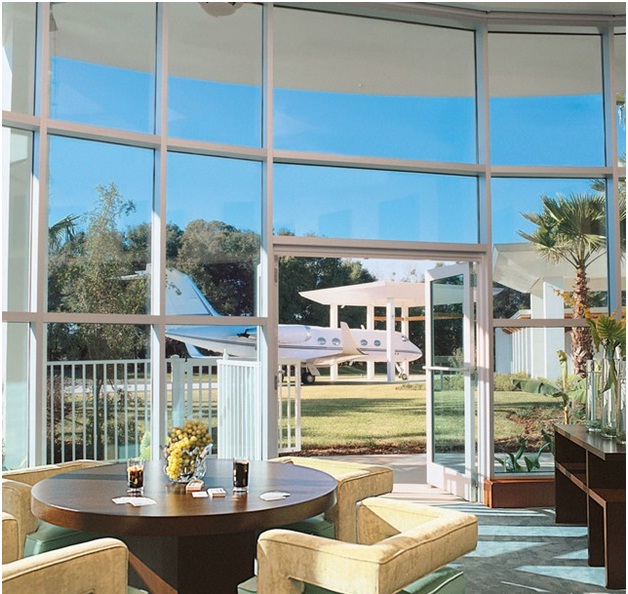 The curved glass windows and doors give you a full view and access of the tarmac. You can see one of his airplanes parked in the garden.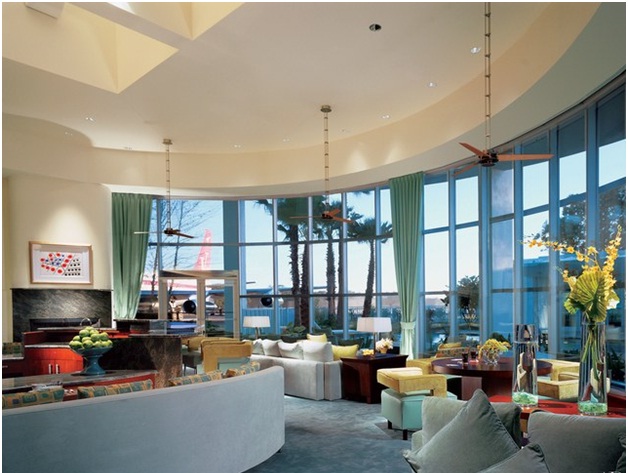 The sofas and chairs are made from a mixture of expensive fabrics. The artwork on top of the mantelpiece is done by Alexander Calder in 1967.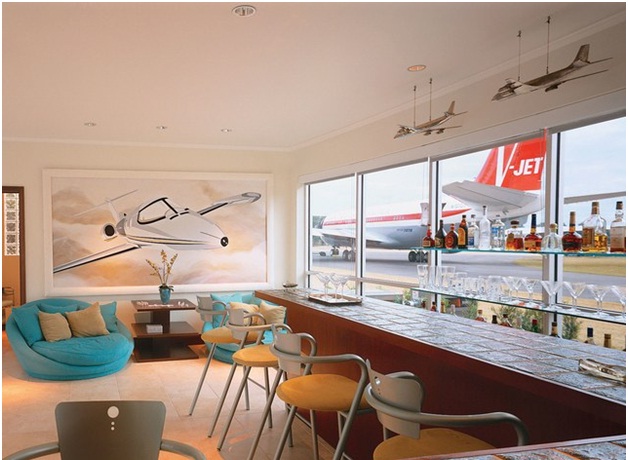 This room is what Travolta calls the pool cabana. It is his grownup playroom. It has a wide open space meant for dancing. A painting of his Learjet hangs on the wall.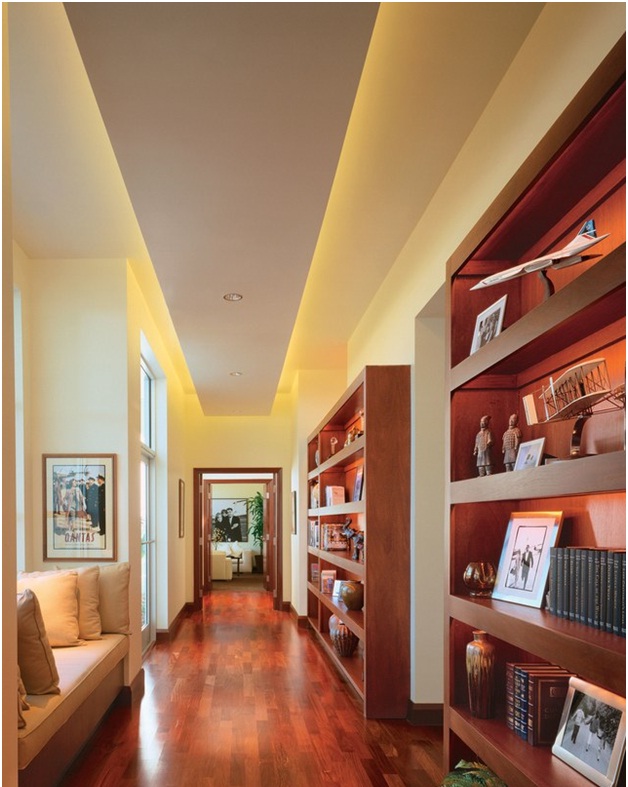 The main hall is a showcase of books, family photos and model airplanes. The shiny parquet flooring is set against white walls and wooden shelves.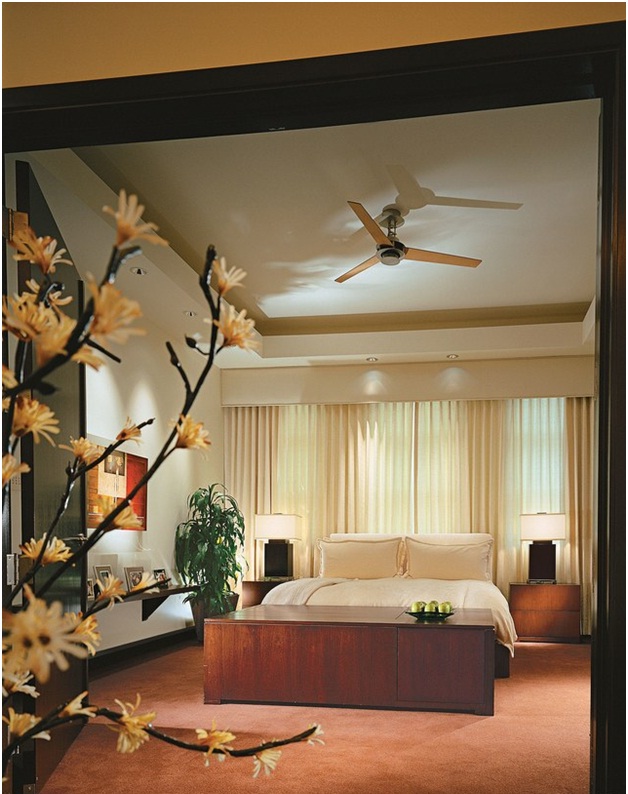 The bedroom is a serene combination of light colored walls and beddings against brown colored carpeting. Heavy drapes from Pindler&Pindler keep the sun out.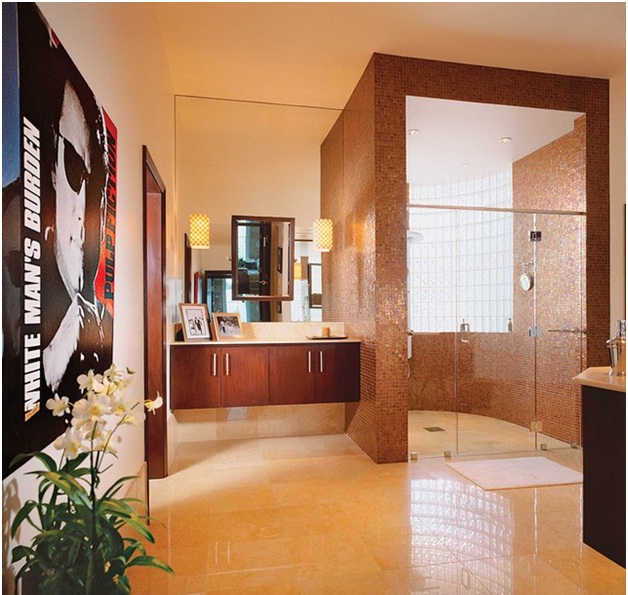 The bathroom has a giant poster of Pulp Fiction, the movie that revived his acting career. The bathroom is immense in size, a combination of dark and light tiles and dark wood cabinets.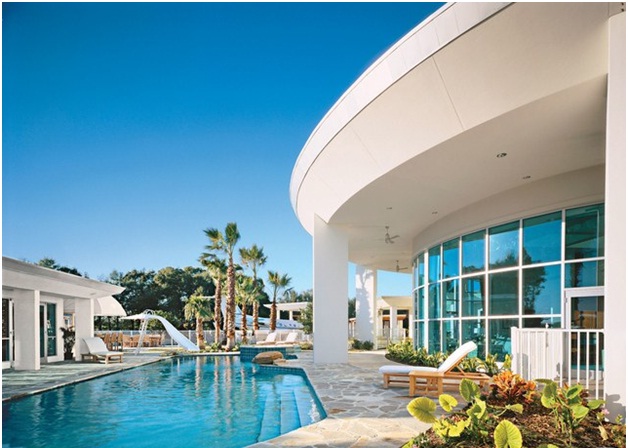 The swimming pool is a refreshing sight at the back of the house. Tropical vegetation was used around the pool to give it a tropical vibe.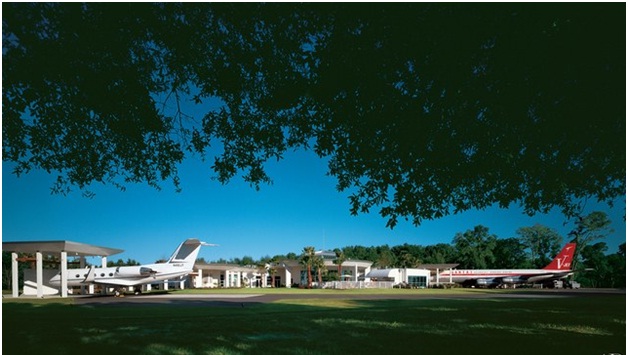 It is known that Travolta owns at least 6 airplanes. In this picture you only see two of them parked in his sprawling estate.