What type of reader are you? Are you fond of reading books with immediate contexts? How would reading books be relevant to the final stage of a journey? Some individual believe that investing hours deliberating an old paperback edition of different books will certainly assist you with nothing.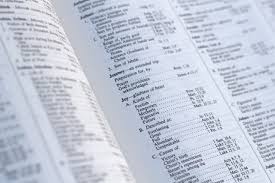 Well, I openly welcome you to concordance-dictionary.com! A site that would surely help you understand new terms and definitions of book text and work related terms. We publish blog posts talking about different components of the English language, along with the alphabetical list of the principal words used in a book or body of work that have new definitions or meanings.
We hope you enjoy the blog site, and also you'll publish your very own comments and vote on the new words. Keep examining back below over the weeks for a remarkable variety of posts. Enjoy reading and exploring!